Company uniform essentials
In this blog, we'll talk about how to build the perfect company uniform. To start off with, here are some of our top-selling products that you might want to consider when building your own uniform.
The Perfect Uniform
Company uniforms are essential when creating a good image for your brand, but they are also far more than just the way they look. You need to factor in everything from health and safety to fabric choice and stock management.
Here at Essential workwear, we have many years of experience advising and supplying businesses with the uniforms and workwear they need to kit out their staff. Before choosing your company uniform, here are some important things which you need to consider.
1. Uniform practicality
Are your employees able to carry out their jobs using your supplied uniform?
Before you even begin to consider the fun stuff like logo design and colour schemes, you need to ask yourself, 'is this uniform practical for our employees?' It is your duty of care to supply employees with the essentials that they need, especially if you are responsible for the management of safetywear and PPE.
Without everything they need by law, staff are within their rights to refuse to work, or at the very least, they will not be putting in full effort. This may seem over the top but you may be putting them at risk of injury or illness as a result.
Employees need to be able to carry out their tasks in the workwear you have given them, so think about what items will make them comfortable. Research indicates that a well fitting uniform can have positive mental benefits, helping staff to take more pride in their place of work by feeling positive about the way they look.
2. Product sizes & quantities
How many of each size garment will you require, and are you planning to order extra to hold spare stock?
You may have your own methods in place, but we advise that you organise a stock take before placing an order with us. Assess how many of each workwear item you have, and compare that with your required stock levels.
This process can be made much easier if you have a thorough inventory that includes a breakdown of stock by sizes. That way, you'll have a clearer idea of how many of each size you will need to purchase. As part of employee onboarding you may wish to start asking them for their required workwear sizes, so that you have this on record and it can be integrated into your ordering processes.
If all of this sounds like quite a burden, you may just be in luck, as the next section explains how we are able to help you with all of this and more.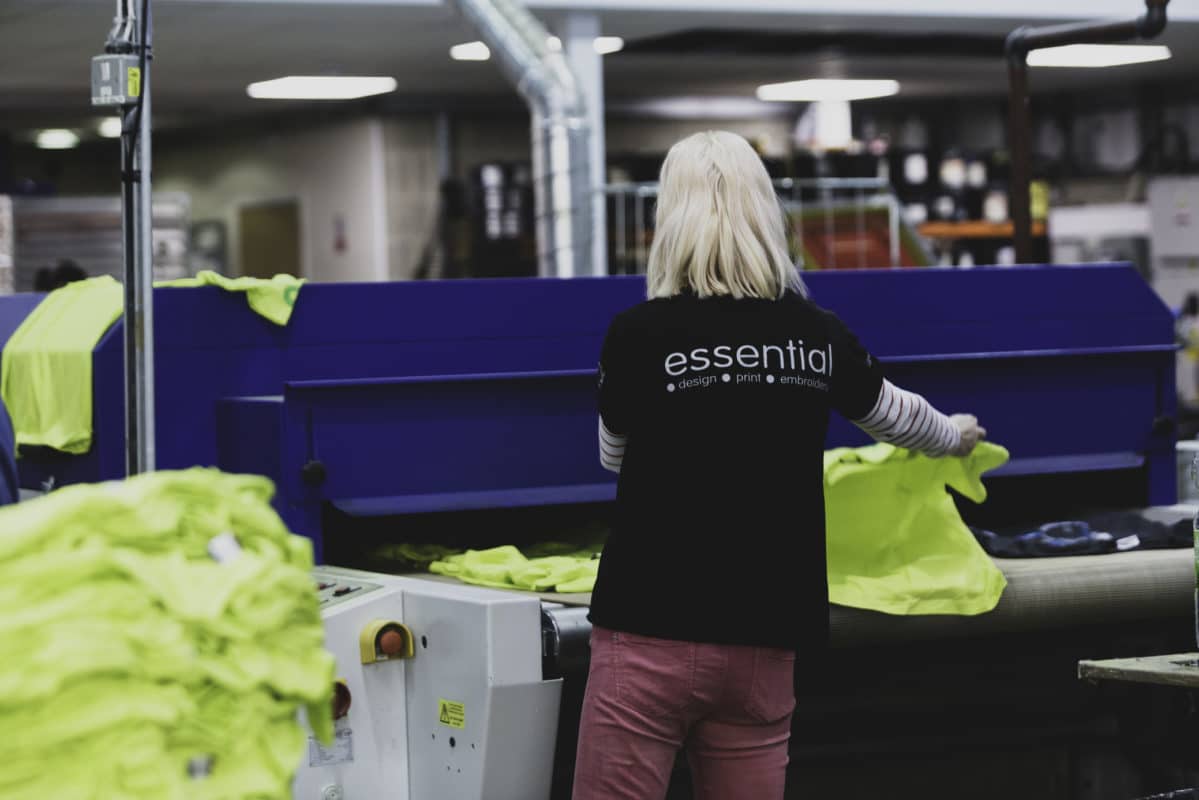 3. Stock management
Are you going to manage the distribution of your workwear if it is a high volume order?
There are a variety of different factors to be considered before receiving delivery of your uniform order, particularly if you have a large number of staff all requiring multiple items. Of course, this may not be a relatively difficult task if all of your employees work from the same premises, but it may become an issue if you operate multiple branches.
Co-ordinating the distribution of uniforms can be a strain on your company's time and resources, which could be much better spent elsewhere. This is why we offer a man packing service, to save you the hassle. 
With this service, all of your uniforms will arrive packaged in a kit, individually tailored and labelled for each employee. We can even send them straight to their home addresses, too. Find out more about our man packing service here.
4. Product colour
What colour garments will you require? Maybe you will need a combination of different colours?
Now we've got the nitty and the gritty well out of the way, we can begin to move on to the fun stuff – bringing your branding to life with high quality workwear.
We endeavour to provide a wide selection of colour options across all of our product ranges, to ensure that you can make a choice that compliments your brand. We will also help you to explore colour options that work best with your logo.
If you utilise different colour polos or t-shirts to distinguish between workplace divisions or teams, that is something we can accommodate for. Finally, always consider laundry – some colours are easier to wash than others.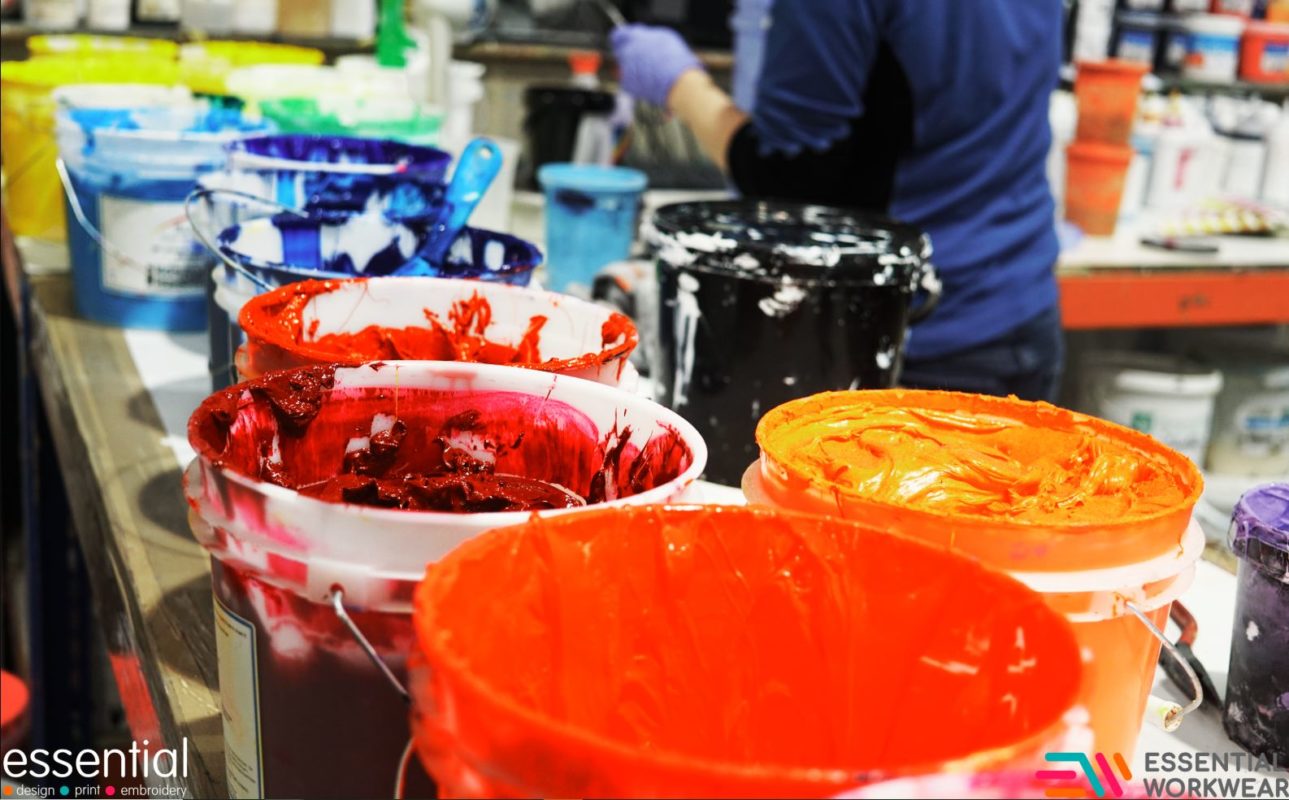 5. Logo size & location
How prominent do you want your logo to be? Where on the garment would you like it to be placed?
In the same way that we will work with you on colour options, we have a team dedicated to garment design and logo placement. Dependent on the type of workwear, there are a wide variety of placement options and these include:
Left breast, right breast, left arm, right arm, nape of neck, left leg, right leg
It is important to remember that different forms of workwear and PPE have different branding areas, and the size of these areas can vary depending on how easy it is to print or embroider a logo onto it.
6. Logo colour & complexity
How easy is your logo to work with? Do you require it to be printed in a combination of colours?
So, we've discussed branding sizes and the different areas you can place your logo – but it is important to remember that all logos are different and some lend themselves to different branding services better than others. You can read more about this below.
We can work with your logo on a design level, as we look to ensure that we work with the different elements to create a finished product you can be proud of. Our in house design work ensures that when we work with you, it is much more than just printing a your logo on to t shirt.
This goes for your brand messaging too, so you will need to consider what it is you want to do with your logo and if there are any additional promotional messages you need on your workwear.
7. Branding service
Do you require embroidery, screen printing, digital printing or transfer printing? We can offer advice.
Here at Essential Workwear, we have many years experience embroidering and printing on to clothing and accessories using a range of different techniques. We know which printing methods work best on which garments to achieve your desired look and suit your requirements.
Embroidery
Up to 14 colours can be embroidered in one design

Over 1,000 threads to choose from

Works on most clothing items, bags and even some shoes
Screen Printing
Produces the most vibrant colours and designs

Screen prints do not fade over time

Minimum order quantity: 25 garments
Digital Printing
More cost effective for lower order quantities

Ideal for complex, detailed and colourful designs

Works best on t-shirts, hoodies & sweatshirts
Transfer printing
Can print full colour CMYK on any order quantity

Ideal for individually named garments and print areas which are difficult to access

Suitable for small & medium sized orders
8. Fabric choice
What do you want, or need your uniform to be made from? Do regulations demand something specific?
When considering your workwear uniform options, it's important to ensure that they not only look professional but are fit for the job, as we touched on earlier. 
Depending on your industry, there may be health and safety regulations that you must take into account when choosing your employee uniform kits. It is likely that you may need to look at clothing which protects your staff against injuries when working in certain conditions such as cold weather, reduced visibility and situations involving heat, flames and rain. Our embroidery service can also offer fire resistant Firefighter threads.
Even if none of the above applies to your sector, it's still important to be considering fabric choices which are comfortable, durable and easy to care for to ensure that your uniforms don't negatively impact staff morale or productivity.
For example, cotton is a popular choice for t-shirts and polo shirts as it is relatively inexpensive to buy in bulk whilst being comfortable, breathable and easy to clean. If your staff are working in a hot environment, it's also good to look towards moisture wicking fabrics and when presentation is essential, materials such as polyester can offer wrinkle resistant features.
9. Optional extras
Do you require any additional, specific branding techniques or product combinations?
Here at Essential Workwear, we offer an entirely personal service to each and every customer. We love to get to know your brand, and we're here for help and advice whenever you may need it.
We already offer every decoration type as part of our full branded clothing and workwear solutions, but should you require something additional, we would be more than happy to help you out with that, too.
Looking for some design work on your logo? We have a full team of designers who can bring your ideas to life. Do you require the branding of more than one logo per garment? Not a problem. If you're not sure whether or not we will be able to cater to your requirements, just ask! Simply get in touch with our expert team.
10. Budget
What do you want, or need your uniform to be made from? Do regulations demand something specific?
A uniform plays a major role in the way your employees represent your company, so it's important to invest in high quality, long-lasting uniforms. However, it's also crucial to be realistic with your budget here – just how much can you afford?
While you can expect to make a substantial initial investment, you should also look towards any future plans for your business and take those into account. Will you be expanding? Taking on any new starters in the near future? These instances should all be budgeted for beforehand, so that you can ensure you will be able to afford to repeat your uniform orders in the future.
The best step to take here is to decide on the absolutely essential items needed for your uniform, and if necessary, look to draw extra budget from different departments to cover the costs. That way, you will know how much needs to be spent on each uniform and can budget accordingly going forward.