You can use the Essential Workwear website to make an order by using any of the following functions:
Online purchases
Through our catalogue (recommended for small to medium sized orders)
Request a Quote
Through our Request a Quote form (recommended for medium sized orders)
Contact us directly
Through our contact form or by phone (recommended for large sized orders)
Your order information
When you make an order or an enquiry with us, there is a range of information we will need from you. This includes:
Product sizes and quantities
How many of each size garment will you require, and are you planning to order extra to hold spare stock?

Product colour
What colour garments will you require? Maybe you will need a combination of different colours?

Logo size and location
How prominent do you want your logo to be, and where on the garment would you like it placed?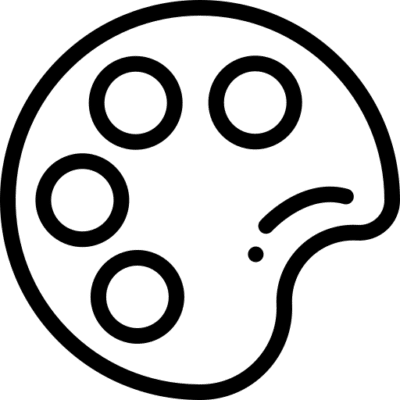 Logo colour and complexity
How easy is your logo to work with? Do you require it to be printed in a combination of colour layers?
Branding service
Do you require embroidery, screen printing, digital printing or transfer printing? We can recommend.
Optional extras
Do you require any additional, specific branding techniques or product combinations?
Customer support
While this may seem like a bit of an overload at first, don't worry, our team are fantastic at determining what you need.
Once we have your request we will process it, taking everything into account to provide you with a sales quote and timescales for your order.
What's more, we also pride ourselves on our ability to provide recommendations to suit your brand and our in-house design team are able to work with your logo to ensure it is represented as strongly as possible on your workwear.
Our services
Here at Essential Workwear we utilise a variety of branding methods to give company logos the look and feel they need.
Whether it's an embroidered piece using one of our very latest Barudan machines, or a screen print using a bespokely generated template, we bring your workwear or PPE to life.
We use the very latest Barudan embroidery machines that can embroider at speeds of up to 1,100 stitches per minute.
This is the process of printing a digital image directly onto a garment, a lot like an ink jet printer prints an image on to paper.
Transfer printing is the process of printing an image on a vinyl and then heat pressing that image at a high temperature onto your desired garment.
Screen printing involves making a screen – a little like a template – and repeatedly using that screen to apply ink to a garment.
Generally, the first step will be working with your logo or messaging to determine what we need to do to make it work. This is where we come to life with creativity, and will offer you suggestions to ensure the finished product is as strong as possible.
In terms of production, measures are in place across all of our factory lines to help guarantee a consistent standard of the highest quality. We're always upgrading our equipment too, for example, we replace our machines every five years to ensure we have the latest technologies and techniques on the market.
Post-production teams will then check the products for faults in the workwear, stitching or prints. They will look for snags, loose threads, smudges and so on.
Delivery information
Here at Essential Workwear, we make it a priority to keep you informed at each stage of the order process.
That's why, when your order has been shipped we'll notify you so that you know when to expect delivery.
We can deliver to any UK address, which is charged at £7.50 + VAT and FREE for orders over £150.
Our quick and efficient process aims to get your order to you as soon as possible, with a standard lead time of 10 working days from receipt of logo artwork.
Payment details
A standard pre-authorisation check on your payment card will be carried out to ensure there are sufficient funds to fulfil the transaction upon receiving the order, and goods will not be dispatched until this is completed.
Payment will be taken once your order has been accepted.
Terms of Service
Returns
As our garments are branded uniquely for each client, we do not offer returns after you receive your products
Queries
If you have any questions about your order, please call our customer service team on our main number
Order changes
You will receive a visual before your garment is sent into production and changes can be made at this point. After your garment has been sent to production, no changes can be made
Aftercare
Here at Essential Workwear, we pride ourselves on our high standards of customer service and we are dedicated to building strong working relationships. That's why, even after receiving your order you have our full, ongoing support.
Not sure what to order? We're here to help.
We have many years' experience in safety wear and PPE, with in-house PPE experts who can help recommend the right health and safety equipment you need dependent on your industry and the job at hand.
What's more, all customers get access to our online portal where it's easy to view and manage existing orders, and order new items.