Introducing The New & Improved Essential Workwear Range!
The Essential Workwear range is our very own in-house brand that has been designed and developed by our team to optimise comfort, versatility and functionality. All of our range is great quality at affordable prices, perfect for your everyday workwear attire.
Our Essential Workwear range includes 6 core workwear products that are suited to any industry and environment. They can all be customised with your company logo to create a professional looking uniform for your workforce, just click 'Customise This Item' at checkout to add your logo and the desired position.
All of our workwear range is stocked in-house, providing quick turn around times whilst still maintaining high quality branding with our state-of-the-art embroidery and printing services!
Explore our range here:
Our unisex workwear t-shirts are perfect for businesses looking to get workwear that is high-quality and comfortable for everyday working and is particularly well suited to people who might be working outside in the warmer months. It is quarter-turned to improve the fit and won't misshape in time.
From £5.60
Available in:
Black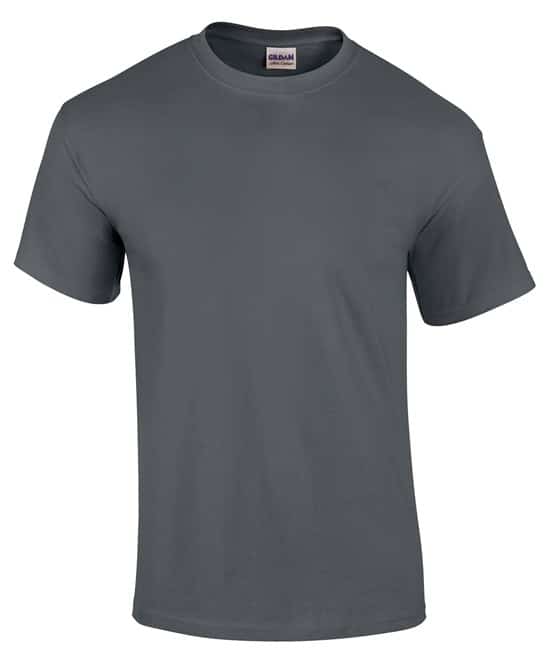 Charcoal
Navy
Our quality approved polo shirts are perfect for businesses on the hunt for a long-wearing and durable garment that gives a professional silhouette. Made with 220gsm, 50% polyester and 50% cotton, making it perfect for heavy-duty workers.
From £7.20
Available in:
Black
Navy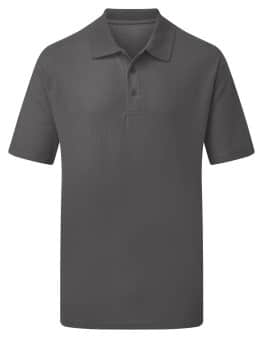 Charcoal
Ash
Bottle Green
This high-quality, premium weight sweatshirt is warm and comfortable whilst remaining breathable for the worker. It is triple stitched and has a well-padded neckline to ensure durability. The structure and elasticated cuffs result in a professional silhouette, keeping the wearer looking smart.
From £10.30
Available in:
Black
Charcoal
Navy
Hoodies are an essential all year round, whether it's worn as an extra layer to keep you warm or used to shake off a cool breeze. Our Essential Hoodie is perfect for an everyday working attire, with a double sided front pocket, ribbed cuffs and a taped back providing extra comfort.
From £12.60
Available in:
Black
Charcoal
Navy
Our workwear fleece is created from an anti-pill fleece for long-lasting wear, this material is also quick-drying, keeping the wearer dry and comfortable. Features zipped pockets and adjustable shockcord hem.
From £19.94
Available in:
Black
Charcoal
Navy
Our quality approved softhshell jacket is the perfect solution for someone wanting a durable but lightweight jacket that is waterproof and windproof. A professional looking softshell that comes in three core colours.
From £33
Available in: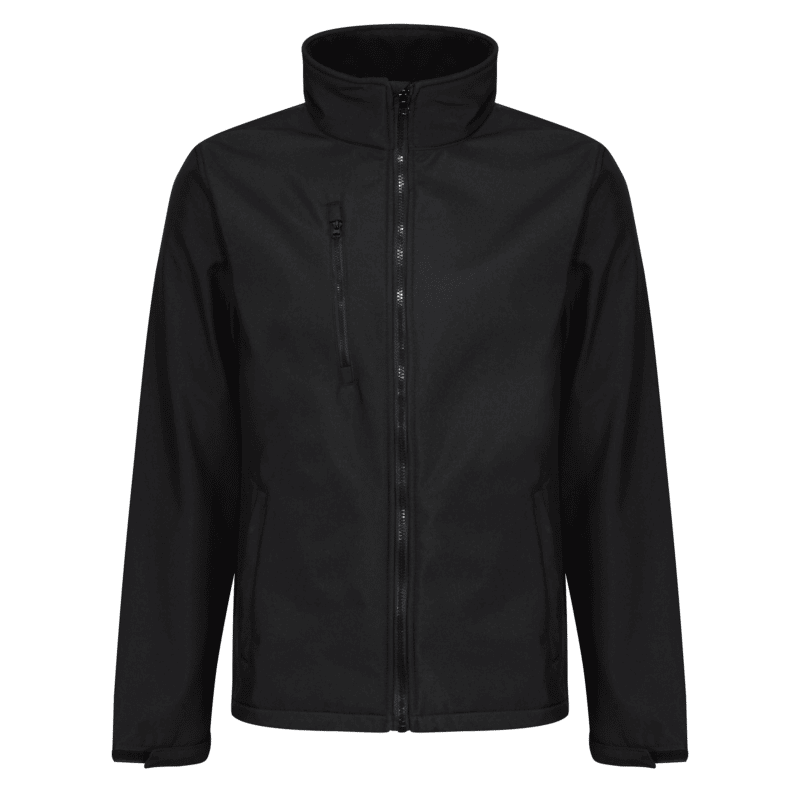 Black
Charcoal
Navy