Make your job a little bit easier with the right clothing and equipment for the job.  We offer a range of landscaping & gardening workwear that will provide you with comfort and protection while at work.
Landscape and gardening workwear varies from branded polo shirts to caps and gloves, in which we have you covered. All of our workwear can branded with your company logo using our embroidery or printing methods. Customise your garments at checkout.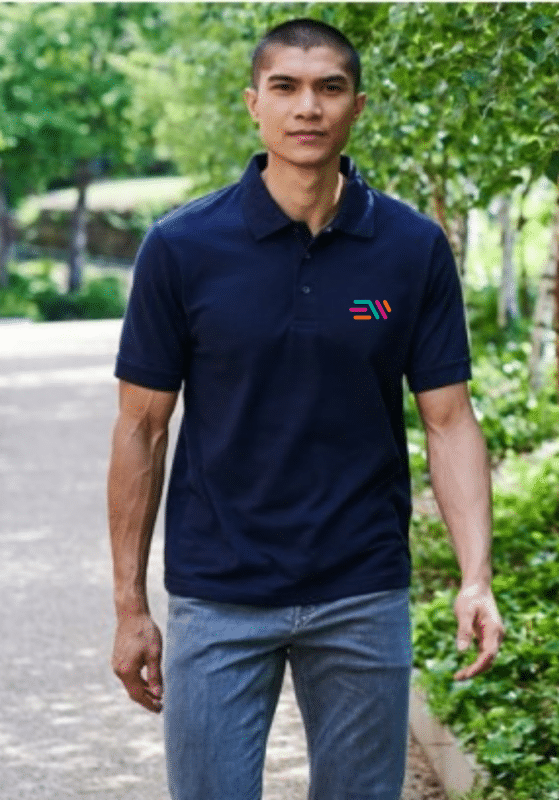 WORKWEAR POLO SHIRTS
Branded polo shirts are a great option of workwear in the landscape industry as they are a comfortable garment, manufactured with breathable fabric which provides ventilation to the wearer, perfect for gardening workwear.
We offer a wide range of high-quality workwear polo shirts from brands such as Regatta, ProJob and Stanley/Stella.
shop all polo shirts here
Our Best Sellers:
BRANDED SWEATSHIRTS
With the unpredictable British weather, layer up with our branded sweatshirts. Choose from a range of sweatshirts including full-zip sweatshirts and quarter-zip sweatshirts which can be embroidered or printed with your company logo to maintain a professional look.
Sweatshirts are a comfortable garment to add to your landscaping workwear, it allows for flexibility which is key when working in this industry.
shop all sweatshirts here
Our Best Sellers:
WORKWEAR JACKETS
It can be quite cold working outside so our workwear jackets are an essential item for your uniform. Explore our range of workwear jackets and branded coats ranging from softshells, waterproofs, padded jackets and more.
All of our workwear jackets can be embroidered or printed with your company logo.
shop all jackets here
Our Best Sellers:
WORKWEAR TROUSERS
Investing in a high-quality, durable pair of workwear trousers is key to have a comfortable and productive day at work. All of our trousers can be customised to your exact branding specifications and with an extensive range of sizes and styles, there's a lot for you to choose from.
Our range includes kneepad trousers, cargos, holster pocket trousers and more.
shop all trousers here
Our Best Sellers:
PROTECTIVE FOOTWEAR
Protective footwear is vital when working with tools and equipment but picking out the right footwear may be difficult. Here at Essential we have hand selected the best safety footwear from our top brands to ensure you have protection and comfort.
shop all footwear here
Our Best Sellers:
If you have any questions or enquires regarding gardening workwear, please contact our team at sales@essentialworkwear.com or call us on 0330 202 1001.