Get all of your restaurant and hospitality uniforms in one place with us.
We offer a range of branded uniforms from aprons to shirts and polo shirts that come in a variety of sizes and colours.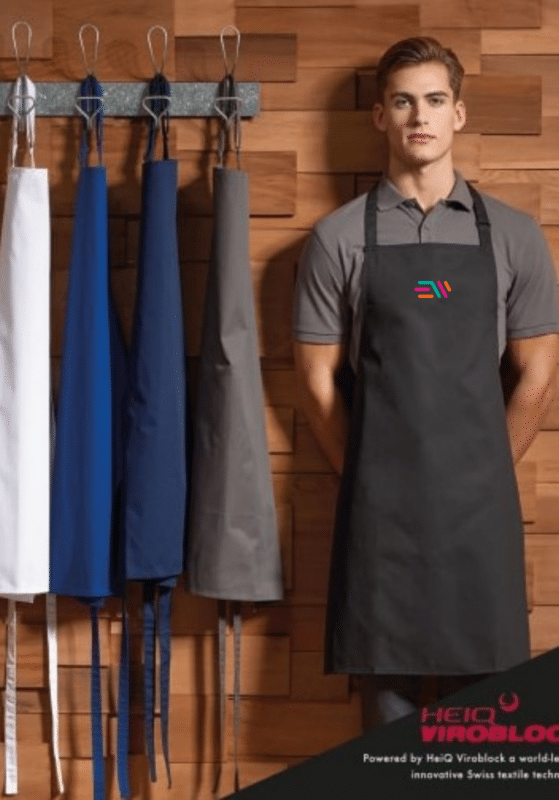 PERSONALISED APRONS
Apron's are the perfect addition to your hospitality uniform, they allow your workwear underneath to stay cleaner as it adds a layer of protection from stains or splash backs.
Get printed or embroidered aprons with your company's logo to create a more professional appearance.
If you are looking for a more specific apron than what we have on the website, please contact our team who can help.
shop all aprons here
Our Best Sellers:
SHIRTS & BLOUSES
Branded shirts and blouses are a great option when looking for uniforms as they give your team a professional look. With the choice of short sleeve and long sleeve giving you versatility when it comes to the weather.
All of our workwear shirts and blouses can be customised to your exact branding specifications, and with an extensive range of colours and sizes, there's an enormous variation for you to choose from!
shop all shirts & blouses here
Our Best Sellers:
BRANDED POLO SHIRTS
Polo shirts are comfortable pieces of clothing and manufactured with breathable fabric which provides ventilation to the wearer making it a great piece of hospitality uniform for staff.
We offer a range of high-quality men's and women's workwear polo shirts that can be branded with your company logo through our embroidery and printing services.
shop all polo shirts here
Our Best Sellers:
COMPANY BRANDED T-SHIRTS
Logo printed t-shirts are great for your hospitality uniform as they are comfortable and provide flexibility when working while keeping a professional look with the branding,
We offer a high-quality range of t-shirts from men's and women's, long sleeved and short sleeved to organic and sustainable ranges. So whatever you are looking, we are sure to have you covered.
shop all t-shirts here
Our Best Sellers:
Gusto Italian is a restaurant and bar with 13 locations across the country in which we distribute their uniform to.
We have been supplying Gusto's branded uniform for almost four years, providing them with high quality, embroidered aprons, shirts and blouses for all their employees.
We look forward to working with them for many more years to come.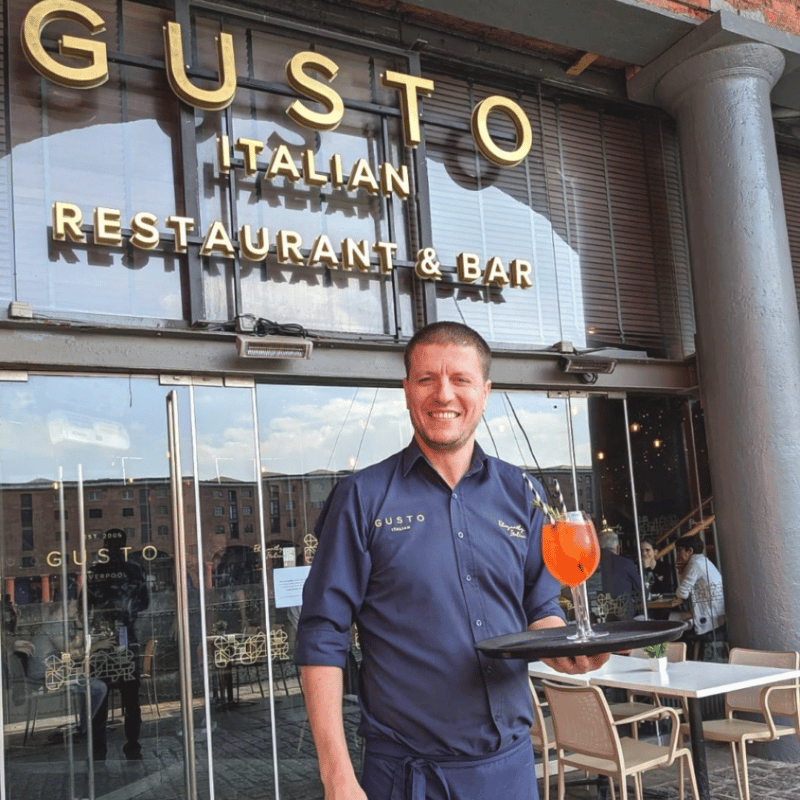 If you have any queries regarding hospitality uniforms, please contact us at sales@essentialworkwear.com and we will be happy to help.